This is your place to find information about topics surrounding the world of e-commerce and Amazon FBA. Get detailed information and pro tips for your business and product sales.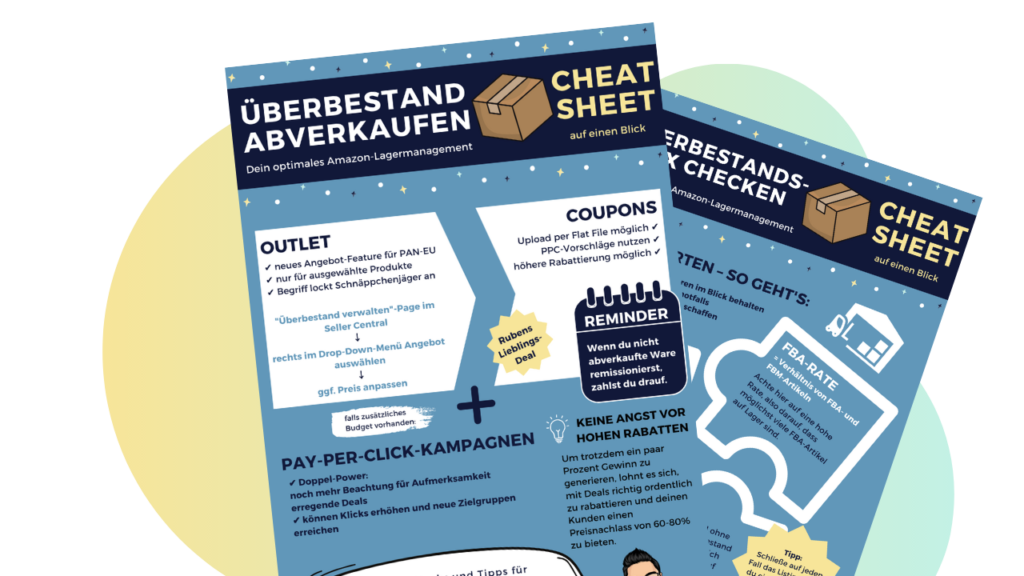 The SPACEGOATS cheatsheet for optimizing your inventory shows you at a glance how to ideally combine offers. This allows you to sell off excess inventory and free up space in your Amazon warehouse.
Read More »
Start growing your business now!
Many Amazon sellers aspire to market their products in other countries but are reluctant due to the immense administrative efforts and bureaucracy. That's where we come in: Join SPACEGOATS and grow your Amazon business without the inconvenience. Contact us now to tell us more about your brand and your goals – then get ready to lower your costs and boost your revenue!