International

Secure

Automated
sales madeeasy
Automate your product sales via Amazon while keeping full control and maximum transparency.
Free of charge – non-binding
Simple like a software, service like an agency.
Use our account to sell your products and gain access to all Amazon FBA programs
Stay in control of advertising, stock, sales and your products
We take care of invoicing, payments, taxation and other administrative tasks
We take care of troubleshooting with Amazon and end customers
Why sellers choose SPACEGOATS
Our software and service saves customers time, secures their business, decreases costs for them and increases their revenue.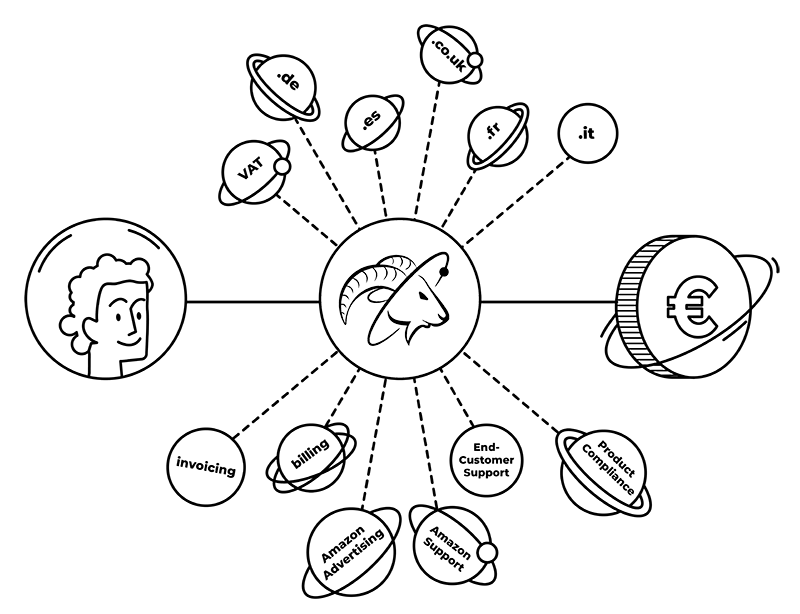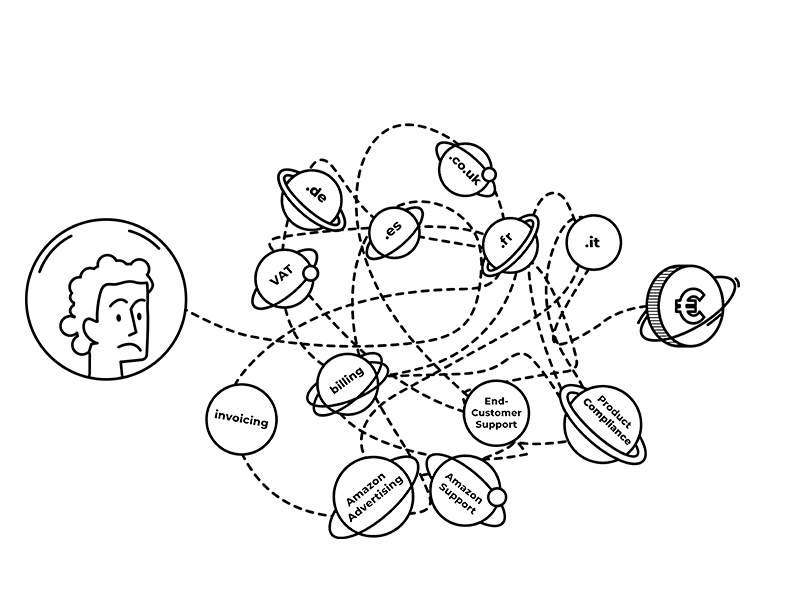 Not meeting all requirements yet? Don't worry. Our partners and the SPACEMARKET will provide anything you need.
Take your first step now!
Free consultation – no commitment
More than 200 sellers trust us.
Merlin
Uses SPACEGOATS for international sales
"Since I'm already storing my goods in Poland and the Czech Republic, I know what it means to register your taxes there, and I have to pay my VAT there every month. This always sounds like not much, but everything you have to do every single month is annoying."
Read more »
Florian
Secured his sales during legal changes
"I wanted to make more sales in other European countries and reach a higher profit margin as well, since PAN EU reduces shipping costs." SPACEGOATS' pan-European registration was one of the main reasons why this collaboration seemed so interesting to him.
Read more »