How to: Your Black Friday and Cyber Monday guide to download and for free!
Learn how to deal with the busiest and hottest time of the year and make the most of it with the right preparations. These are the most important dates of the Black Friday, Cyber Monday and Christmas season this year.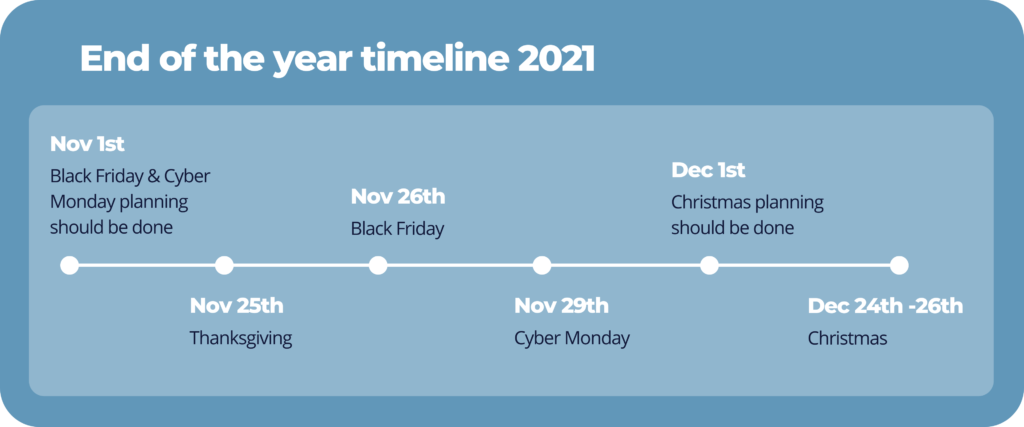 The "busy season", i.e. the fourth quarter and thus the time of the year with the highest sales, begins for online sellers with the Black Friday weekend at the latest. However, a lot of turnover also means that a lot of preparation and the right planning for offers, inventory and PPC is necessary in order to not only survive this boom time well, but also to get as much out of it as possible for your own business.
To be able to place the right offers at the right time and use the best sales boosts cleverly, here's a roadmap to not only attract more prospects, but then entice them to buy and thus convert the prospect:
The preparation
Manage and optimize inventory
Prepare listings and products
The execution
Deals and offers
PPC
Keeping track and checking numbers
The follow-up
Optimizing the transition into the holiday season
Expand returns processing and customer support
The Preparation
Planning is half the battle, and that also applies to e-commerce. If you don't want to be overwhelmed by crowds of customers or go out of stock in the middle of a high-turnover period, it's important to prepare for sales peaks like Black Friday and Cyber Monday.

More sales require more capacity
Customers literally fly at deals and discount signs – anyone who has ever sold or bought anything knows that.
But it's not just the price reductions around Black Friday alone that attract many customers. Due to the proximity to Christmas, more and more online shoppers take the opportunity to get as many Christmas presents as possible – which means more sales for you. However, more sales can also mean a lot of work: For example, more sales and more customers can lead to more returns and complaints, you have to keep an extra close eye on your inventory so that something isn't suddenly out of stock, and so on. All of this requires more capacity in all areas related to your business – and you should plan for that.

Avoid out-of-stock condition through low prices
Insane deals do lead to insanely high sales, and even Amazon rates Black Friday participation positively. However, if your entire stock is sold off too quickly, and you are then ranked lower by Amazon due to an empty stock, the whole thing is not worth it.

SPACEGOATS extra tip: By setting the launch date in the future, you can prevent the out-of-stock condition and the ranking downgrade from Amazon will be less drastic.

Ensure sufficient margin
Extremely low prices can also cause your margin to shrink too much, making it no longer worth your while to sell or make a profit. Selling for ranking alone is not a good idea in the fourth quarter because everyone is selling a lot anyway. So always keep an eye on the numbers!
Read about managing, optimizing your inventory and preparing listings and products in the e-book.
The Execution
As always, when Amazon announces a big shopping event, the competition is naturally very high. That's why it's even more important to be strategic with offers and advertising and not lose sight of the overall budget for PPC spend and revenue, as well as margins, because otherwise the highest-revenue period can sometimes backfire in terms of profits.
Read about deals and offers, PPC and keeping track and checking numbers in the e-book.
The follow-up
From Black Friday Week to Cyber Monday, it's a smooth transition into December and thus into the Christmas business. To help you get the most out of this last month of the year, read the final part of the e-book.
Read about optimizing the transition into the holiday season and expanding returns processing and customer support in the e-book.
Download e-book